SONGS OF THE DELIVERER III
Glory Born
Can a Baby Save the World?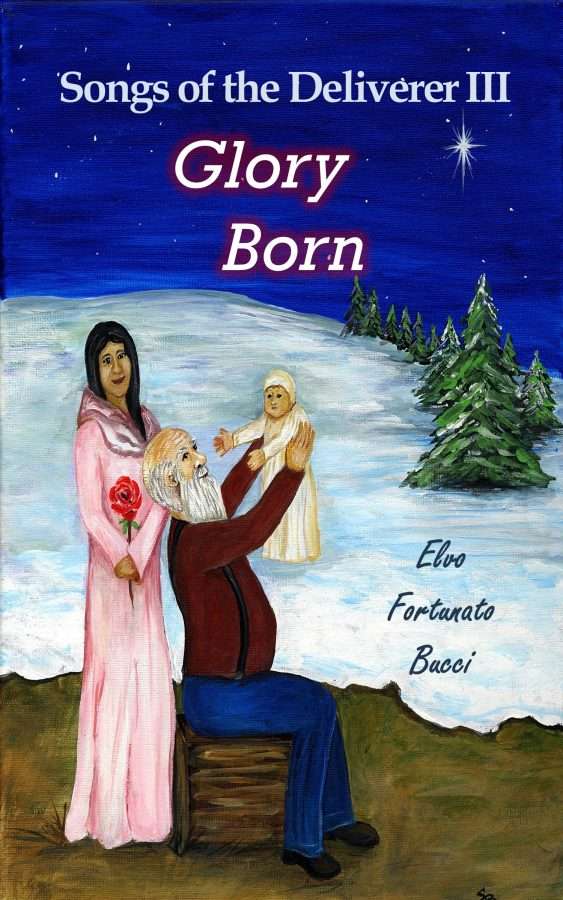 …A grieving old man and an orphan girl risk their lives to bring us salvation.
The followers of the one called the Deliverer work against all odds to publish the story of how God sent his son to save the world. As the books start becoming popular, they find a lost journal written decades earlier. The journal tells of an old man who teaches religious lessons to an orphan girl and how those lessons helped him to overcome his grief. As they both learn about God, they discover the Seven Fourteen prophecy from ancient Scripture. Now, through Simeon's mystical helper and Anna's visions, they learn the prophecy is about to come true. But first they must prevail over the unbridled madness of a medical researcher and the terrorism of a malevolent Russian Tsar.
A child is to be born to Mary and Joseph. But will December 25th bring peace and goodwill or tragedy and devastation?
This is our last hope and only two people can lead us to salvation.
A child is born and God is with us. He is Glory Born.
Cover art is a Re-imagining of the Presentation of the baby Jesus to Simeon